Experience Japanese culture in our live demonstrations on select Saturdays throughout the season. Each demonstration offers our visitors the opportunity to immerse themselves in Japanese culture. Enjoy sado (tea ceremony), koto (a traditional stringed instrument) and kitsuke (kimono culture).
All programs are open for registration on August 1st of each year for the upcoming season. Each season runs from October through the summer of the next year.
Explore each cultural demonstration page or browse the full list.
Karesansui Raking Kimono Culture Kyudo (Archery) Sado Tea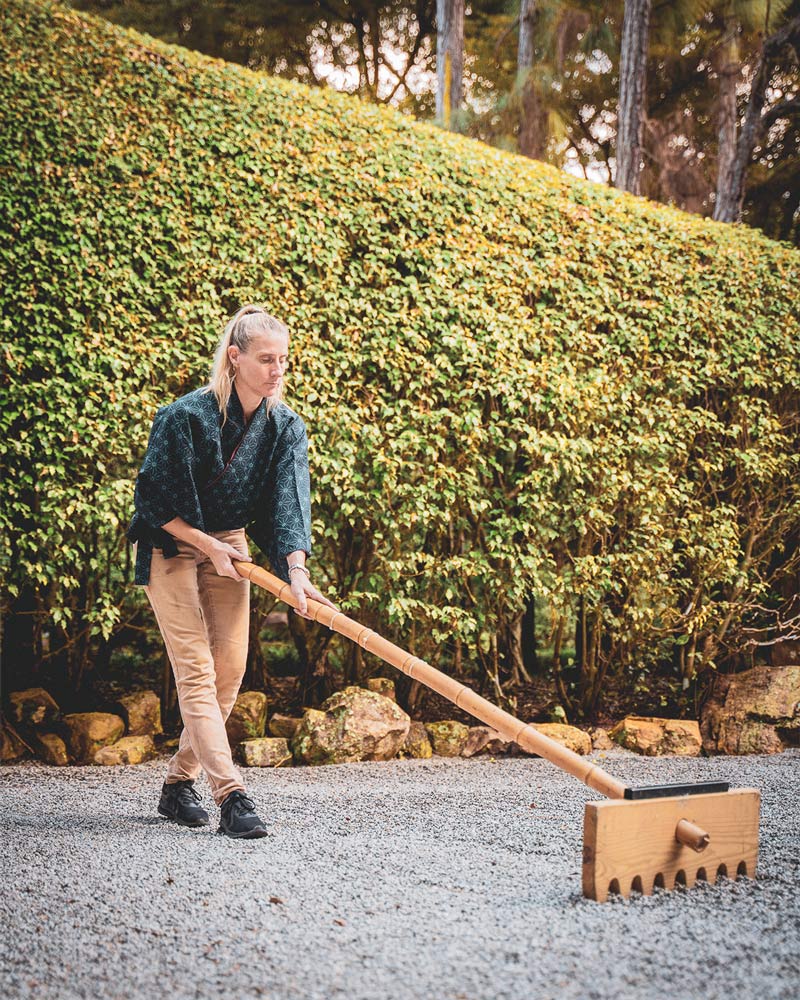 Karesansui Raking Demonstration
Karesansui or dry landscape garden, is founded on Zen ideology using carefully composed rock arrangements and gravel or sand. A karesansui is carefully raked to represent characteristics of water such as currents and waves while boulder arrangements may be interpreted as islands. Learn about our Late Rock Garden and observe how the raking can be a practice in mindfulness and meditation.
10:30AM, Thursday, December 14, 2023
Morikami Gardens
10:30AM, Thursday, February 15, 2024
Morikami Gardens
10:30AM, Thursday, March 14, 2024
Morikami Gardens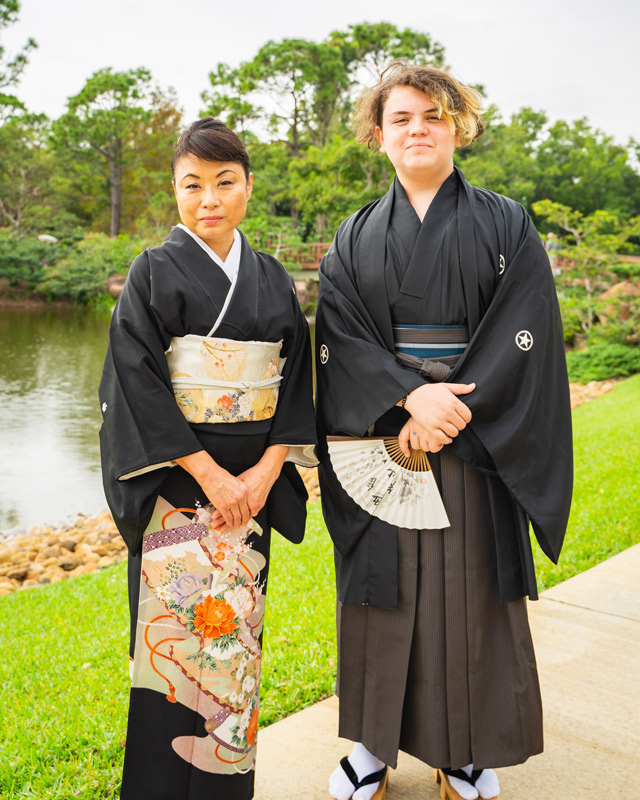 Kimono Culture Demonstration
Japanese Traditional Clothing
Not all kimono are created equal! Learn about traditional styles of kimono, with their rich culture, seasonal subtleties, and symbolic nuances. Observe a demonstration on how to properly put on and wear a kimono. Learn about the elegance of the formal kimono with its exquisite designs and finery worn to attend weddings, parties, special celebrations, and holidays.
11:00AM, Saturday, February 24, 2024
Morikami Theater
Educational Programming
Registration Opens for the NEW Season Today
All programs open for Registration and Ticket purchase(s).
The season runs from October of the present year through the summer of the following year. The season is available for registration and ticket purchases on August 1st every year.
10:00AM, Thursday, August 1, 2024
Morikami Museum & Japanese Gardens
10:00AM, Friday, August 1, 2025
Morikami Museum & Japanese Gardens