Stories on the Planet
Jewelry of Maeda Asagi
November 4, 2023 – April 7, 2024 (Member Preview Day: November 3, 2023)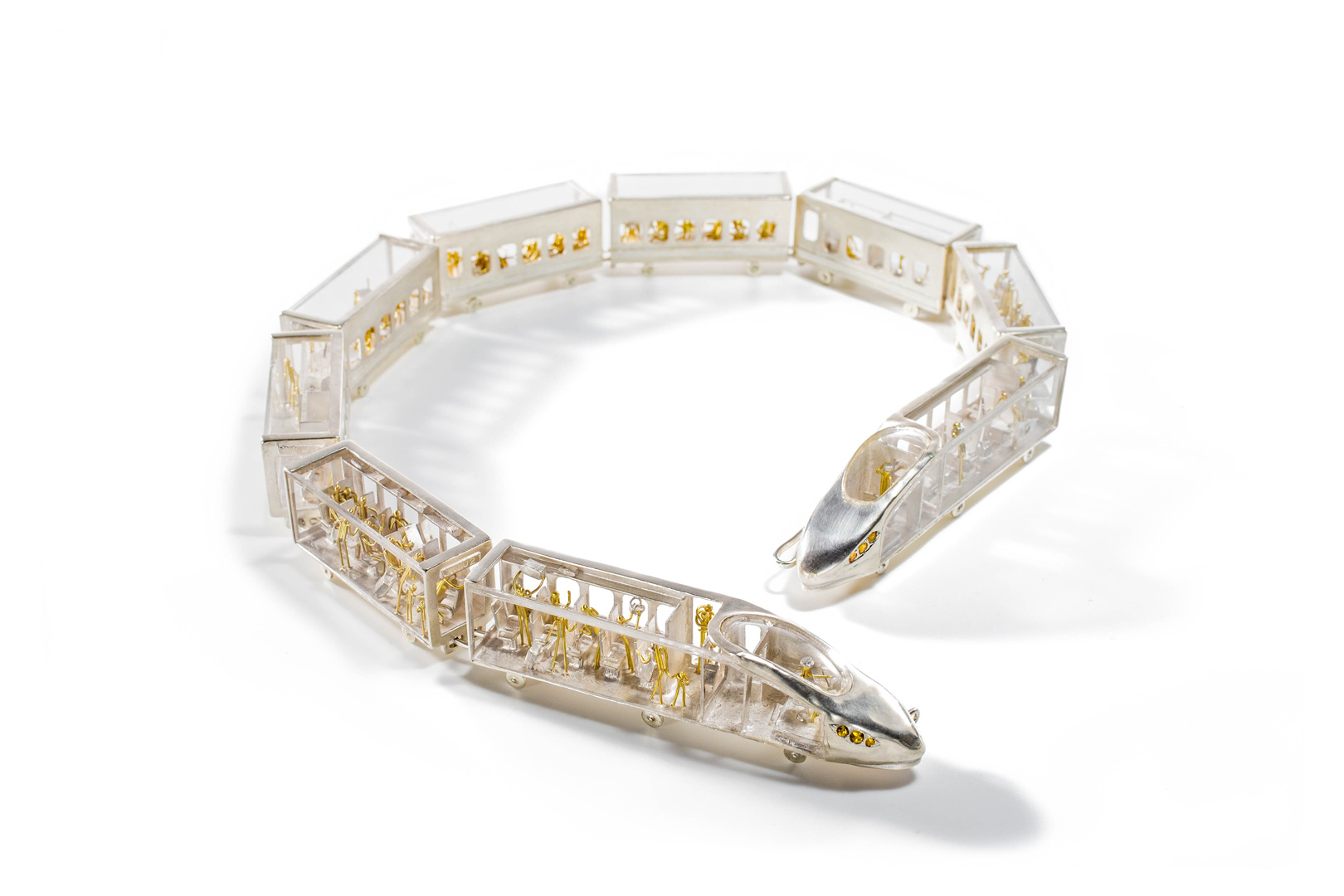 Maeda Asagi meticulously constructs sculptures that are also jewelry. Fashioned from wood, Plexiglas, resin, enamel, silver, gold, and semiprecious and precious stones, she engraves and paints her works with thoughtful narratives about family and society. Over 30 pieces will be on view in the Morikami Museum gallery. Her signature piece, Stories on the Planet, is a wearable piece of art portraying 32 cities in 28 countries, consisting of eight removable brooches combined to make one necklace.
Her works depict everyday life, momentous occasions and celebrations, occurring simultaneously all over the world. A consummate storyteller, Maeda describes highly detailed narratives in her compositions.
7.7 billion stories are happening on this planet right now at the same time. These are concurrent and endless stories… You may be happy, sad, full of joy or crying in regret. You may be relaxed, nervous, living an ordinary or unordinary life. Everybody lives this moment of life on this planet, Earth, continuously going around the sun. -Maeda Asagis.
The brilliant technical skills of the artist are evident in the wearability, and comfort of her collection. It is the poetry and rhythm of her designs that bring together the world to make us realize all is really one. This exhibition is presented by the Morikami Museum, organized by Mobilia Gallery, and with support from Henri & Tomoye Takahashi Charitable Foundation.