Open to all Morikami Members
Join Wisdom Ring member Christine Carton and fellow Morikami members as they start their new season of exciting book reading!
Morikami Book Club 2021-2022 Selection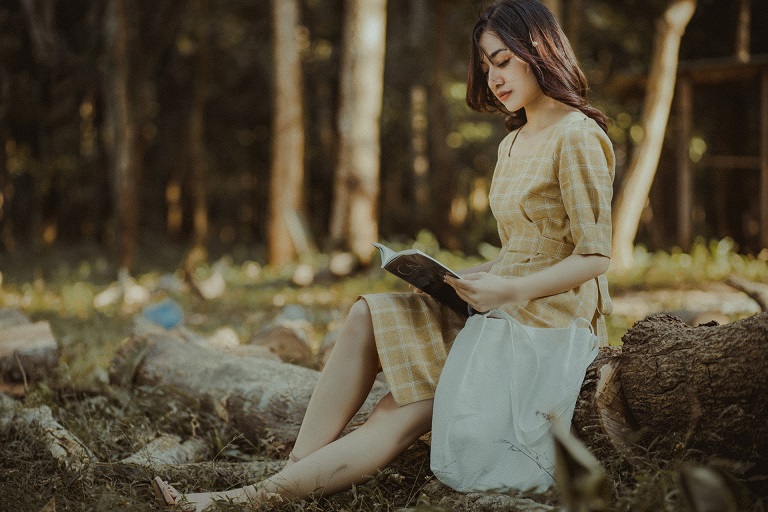 October 13 – Memoirs of a Kamikaze: By Kazuo Odashi
Written by a member of the very first group of Kamikaze "volunteer's WWII Tells his training and transfer to kamikaze corps, deployment overseas, and narrow escapes from death. Odashi completed eight missions without a scratch, embarked on a carrier in the Tokyo Police Department grateful to be alive but burdened by memories of his dead comrades. He condemns the official attempts to romanticize the kamikazes as well as the military.
November 10 – Prefecture – four novels set in the world of six-four: By Hideo Yokoyama
Hideo takes us back to the prefecture D the police precinct that was the setting in the best seller SIX FOUR to tell the stories of four interconnected new mysteries and the unfortunate officers tasked to solving them. each case plunges the department into deeper tension and disarray. Exploring the themes in the Six Four: obsession, saving face, and interdepartmental conflict, putting everyday characters into an impossible situation, and then dialing up the pressure, he imbues deep resonant human stories with elements illustrative of Japanese culture.
December 8 – Awaking your IKIGAI: By ken MogiHow the Japanese wake up to joy and purpose every day.
Ikigai is a Japanese phenomenon commonly understood as "your reason to get up in the morning" Ikigai can be small moments: the morning air, a cup of coffee, a compliment, it can also be deep conviction; a fulfilling job, a lasting friendship, balanced health. Whether big or small you IKIGAI are the path to success and happiness in your own life. The author introduces you to the five pillars of Ikigai to help you make the most of each day and become the most authentic self. Weaving together insights from Japanese history, philosophy, and modern culture plus renowned stories from sushi chef Jiro Ono and others.
January 12 – Facing the Mountain: by Daniel James Brown
Journey of four Japanese American families and their sons. One demonstrates his courage as a resister. The three others volunteered in the 442 regimental combat team. And displayed fierce courage on the battlefield of France, Germany, Italy where they were asked to do the near-impossible often suicidal mission. He tells the story of these soldiers' parents immigrants who were forced to shutter their businesses, surrender their homes, and submit to imprisonment on US soil. He explores the question of what "home" means, what makes a team work and who gets to be a real American.
February 9 – The No-Nos boys: By John Odaka
Testing Loyalty and identity of Japanese Americans during WWII. The men resisted the draft while imprisoned in American Incarceration Camps.
February 18 – Special event (7 pm): Leaving Manzanar for the Great Unknown: Book Talk on Clark and Division By Naomi Hirahara
A mystery novel follows the Ito family from an agricultural community in L.A. to Manzanar to finally Chicago, where the older sister, Rose, has been released in early 1943. When the younger sister Aki, and her parents arrive in 1944, they discover a tragedy has befallen Rose. It's up to Aki to discover the truth of what happened while carrying her parents during this chaotic transition from a wartime camp. This book will be available at the Morikami gift shop in the fall.

Join us for a live virtual lecture in our theater!
Cost: $5
Book Talk Event Info & Tickets Here
March 9 – Klara and the Sun:  By Kazuo Ishiguro
From here place in the store Klara an artificial friend with outstanding observational qualities, carefully watches the behavior of those who come in to browse, and those who pass in the street outside. She remains hopeful as the customer will soon choose her, but when the possibility emerges that her circumstances may change forever. Klara is warned not to invest too much in the promises of humans. Does Ishiguro explore what it means to love?
April 13 – Under the Black Umbrella: Voice from Colonial Korea 1910-1945: By Hildi Kang
Varied stories by elderly Koreans recall incidents that illustrate the complexities of Korea during the colonial period. The author reinvigorates a period of Korean history long shrouded in the silence of those who endured under Japanese colonial rule "The black umbrella." Descriptions of the colonial period, imperial repression, and national resistance. Japanese subjugation and Korean suffering. Korean backwardness and Japanese progress. The varied accounts reveal a truth that is both ambiguous and more human.
May 11 – Mac Arthur's Spies – The soldier, the singer, and spymaster who defied the Japanese in WWII:  By Peter Eisner
A thrilling story of espionage, daring, and deception set in the exotic landscape of occupied Manila during WWII January 1942 Japanese troops marched into Manila unopposed by US forces commanded by general Mac Arthur. Manila was a strategic porta romantic American outpost and a jewel of a city, and Tokyo saw it as a key to its plan to control all of Asia. Thousands of soldiers were sent to the notorious eighty miles Bataan Death March. Thousands of other Filipinos and Americans resisted.  Mac Arthur Spies is the story of thee of them a G.I, a Navy intelligent officer and a remarkable woman who risked everything to sabotage Japanese efforts and prepare the way for Mac Arthur's return.
June 8 – Strange Nights and Some Days Too: Why We Loved Japan for about a Year by Ken Seeroi
One afternoon Ken Seeori left his successful banking career and boarded a flight to Tokyo with two suitcases and a phrasebook. He spends a decade learning the language and living a Japanese lifestyle, finally realizing his dream.  That was a terrible idea, and you should not do it. He has now lived 12 years in seven different cities while pursuing a wide variety of jobs and women, he is a renowned educator and karaoke singer. he will give you important advice. What to do when you get arrested… Renting an apartment as a foreigner… When to use Japanese and when not… one thing you must never do… and much more advice. It is raucous, firsthand account is unvarnished Japan seen from the inside. Astonishing stories.
All meetings will be held on the second Wednesday of each month at 12 pm at the museum. The location will be confirmed closer to the beginning of the book club season.