Delve into the world of Japanese folklore
Japanese Paper Theater
Bring the whole family and delve into the world of Japanese folklore or stories through kamishibai, Paper Theater. Join us for a reading of these classic stories. Reading starts on the hour with a short related activity to follow.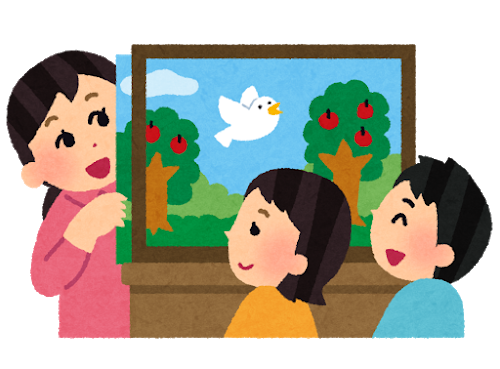 October 28th, 2023: "The Old Man and the Fox" and "The Three Magic Charms"
The Old Man and the Fox: A humorous tale about an old man who decides to play a trick on a sleeping fox; instead, he ends up learning a lesson himself.
The Three Magic Charms: A young boy uses three paper charms to outwit a wicked Yamanba (yah-man-bah) or Mountain Woman.

January 4th, 2024: "The Fisherman and the Dragon Palace"
Follow the tale of Urashima Taro, a kind young fisherman who accepts an invitation to visit a palace under the sea, as he learns that adventures sometimes have consequences.

April 4th, 2024: "The Tubmaker Who Flew To the Sky"
Listen to the whimsical tale of a tubmaker who fools around while working and ends up flying into the sky to make rain with the Thunder God.