Sponsored by JM Family Enterprises
Performance by Kihachiro Nishiura with music accompaniment by Fushu Daiko
Friday, January 12, 2024
Time: 7:00 pm
Cost: $30 (Members $25)
Location: Morikami Theater
Enjoy an evening of music and artistry with Japanese calligraphy master Kihachiro Nishiura. Watch art come to life with each brush stroke by Nishiura as he creates large-scale works of art. Each stroke of the brush is purposeful but expressive as it dances across the surface of the paper alongside enchanting music by Fushu Daiko's musical ensemble.
AUCTION:
At the end of the performance will be a silent auction fundraiser with the created pieces.
Kihachiro Nishiura was born in 1970 in Tokyo to a highly acclaimed ceramics family that has produced Nishiura-yaki style porcelain since 1806. He remains devoted to continuing the mission of his ancestors through his practice of calligraphy, flower arrangement, and spatial installation art. As a master of calligraphy, he has been working actively and internationally.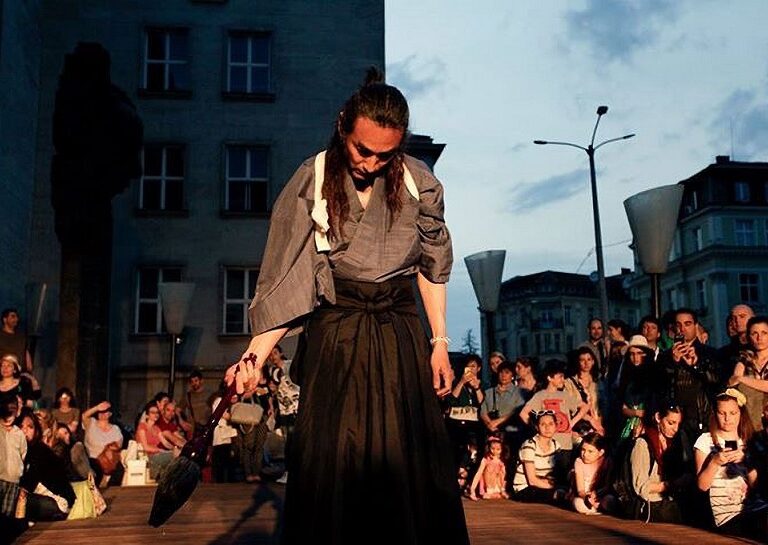 Kihachiro Nishiura
It tends to be cold in our theater.  You may want a sweater or a jacket with you.