Bonsai means "a tree in a tray." The art of bonsai creates the illusion of age and maturity of a tree which has developed and sustained the effects of nature for many years. Students of bonsai learn to artfully trim and train a tree in a container. Beginners and Intermediate Students welcome!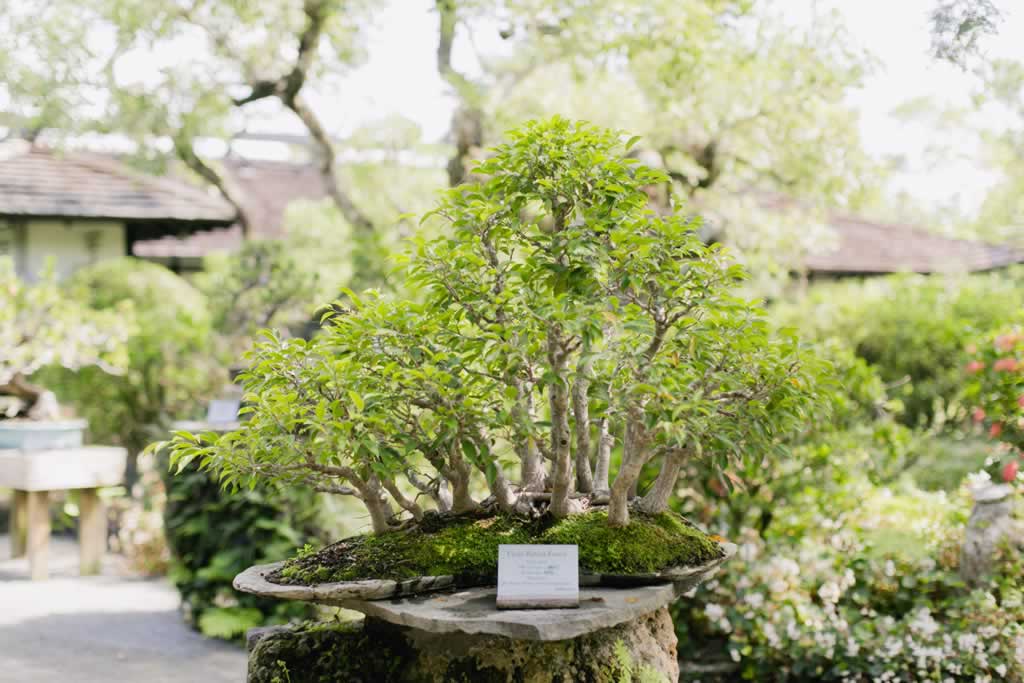 2023-2024 Schedule
Days: Sundays, 5-week sessions
Beginners: 12:30pm – 3:30pm
Intermediate: 9:00am – 12:00pm
Studio Session Only: 9:00am – 12:00pm (12-12:30pm break) & 12:30pm – 3:30pm (6 hours classes)
Beginner & Intermediate Dates
All Beginner sessions are currently sold out for the season. As spaces may open up throughout the year you can join the waitlist by adding your email on the registration page. *Must choose the session you are interested in first.*
2023
Session 1: October 1, 8, 15, 22, 29
Session 2: November 5, 12, 19 & December 3, 17
2024
Session 3: January 14, 21, 28 & February 4, 11
Session 4: February 18, 25 & March 3, 10, 17
Studio Session (Previous Bonsai Experience Required)
Session 1: April 7, 14, 21, 28 & May 5
---
Class Details
Price
5-week Session 1-4: $100 ($90 members)
Studio Session: $200 (Members $190)
Material Fee
Beginners: $45
Intermediate & Studio: N/A
Note: Please pay the fee to the instructor via cash or check on the first day of class.
Prerequisite
Beginner – None
Intermediate & Studio – Students must have taken 'The Art of Bonsai' Beginners class or prior approval by the instructor before registering for the course. Participants need to have their own plant materials, tools, and supplies
Location
Materials
Beginners
Bonsai learning manual
Pruning tool
One beginner's bonsai tree
Bonsai pot
Use of wire and bonsai soil
BEGINNERS: All materials should be purchased in the classroom, or bought on the first day of class. It is suggested that you arrive 20 minutes early to purchase your materials before the start of class
Intermediate & Advanced Studio
Bring all of your own materials:
Bonsai Tree
Pruning tools
Bonsai pots, soil, and wire as needed
Some materials may be purchased from the instructor (ask in class)
Popular Plant Materials for Bonsai in South Florida
---
Meet Your Instructor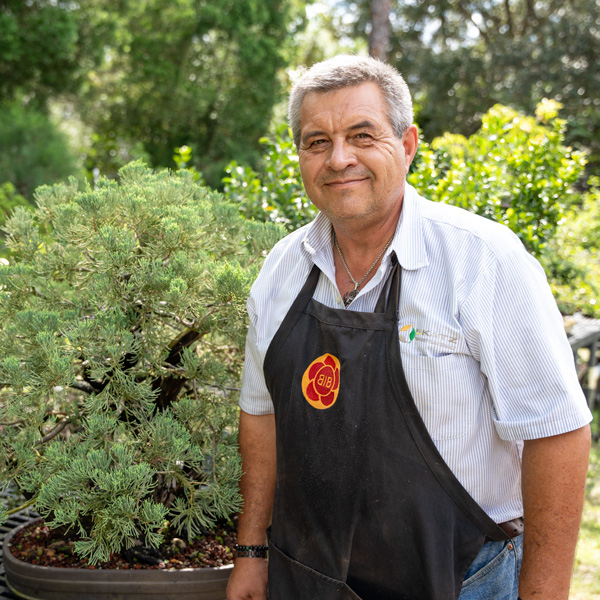 Vladimir Foursa
As the noted curator of the Morikami Museum's extensive bonsai collection since 2010, Vlad Foursa has redesigned the exhibit and enhanced it with outstanding bonsai trees. Vlad's been teaching at the Morikami for over a decade and has developed a loyal following of students. In 2008 he won the coveted Joshua Roth National New Talent Bonsai Competition. He has written articles on tropical bonsai, has won a number of awards, has appeared on TV and is a guest speaker at many local bonsai clubs and schools from elementary to college where he does demonstrations and workshops. Students will learn and apply basic principles of the art of bonsai, including horticultural aspects of growing bonsai, styling care, and maintenance.