Speaker Series
Sponsored by JM Family Enterprises
Arita will discuss the importance of how to bring power to the characters through the use of background art to express the drama and emotion of the characters.  Enjoy a live drawing demo with an introduction and Q&A session followed by a free autograph session (limited to one item per person. Please note that he cannot draw Pokémon characters due to Intellectual Property Rights).
Mitsuhiro Arita (有田満弘) is a freelance illustrator, designer, and concept artist who has been providing artwork for Final Fantasy XI & XIV, Berserk: The Golden Age Arc, Pokemon Trading Card Game, etc. He has been creating artwork for the Pokémon Trading Card Game since its inception. Known for having illustrated more than 500 Pokémon cards, this makes him the most prolific illustrator of Pokémon history.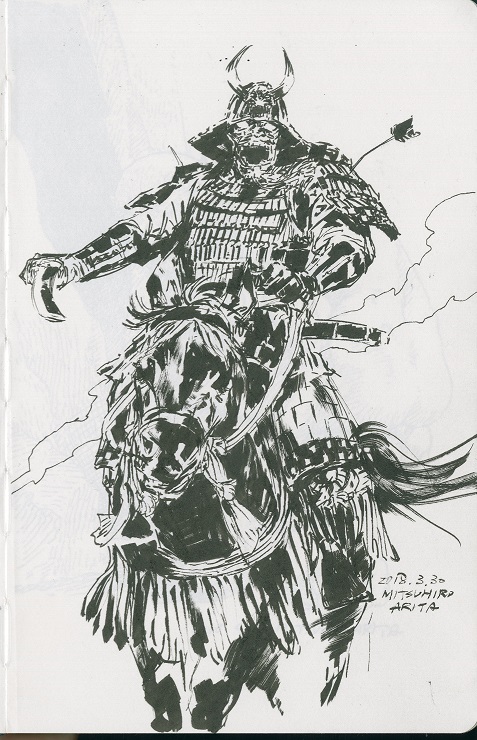 All images above have been created by Mitsuhiro Arita (有田満弘).