Adult Workshop
Traditional Drum Workshop
This workshop introduces participants to the history and practice of taiko drumming. Participants are taught how to understand sounds and movements, i.e., how to connect nature and the meaning of body movement. They will become familiar with the way of taiko and its drumming techniques.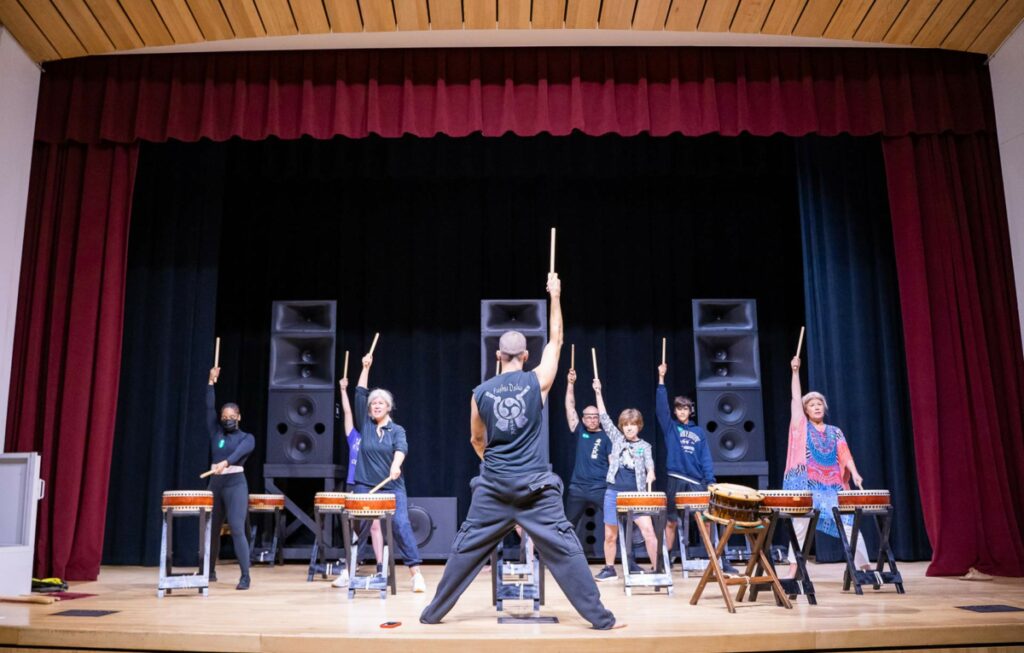 2022-2023 Schedule
Dates
Times
2 sessions offered
11:00am – 1:00pm
2:00pm – 4:00pm
Price
Location
Wear comfortable clothes and shoes. Jewelry is not recommended. As temperatures within our theater tend to drop, we recommend arriving with a jacket or sweater.
---
About The Instructors
Top performers from South Florida's Fushu Daiko will conduct the workshop. The group is recognized by Seiichi Tanaka, the master of San Francisco Taiko Dojo, who brought taiko to the United States and who trained senior members of the Fushu Daiko group.