Joint presentation by Curator Barbara Johns and Art Historian Sandy Kita
Sponsored by JM Family Enterprises
Friday, May 5, 2023
Time: 1:00 pm
Cost: FREE (with paid museum admission)
Tickets are available on the day of the event on a first-come, first-served basis. Limited seating available
Location: Morikami Theater
Takuichi Fujii: Artist and Wartime Witness
Talk by Barbara Johns
Barbara Johns will discuss Takuichi Fujii's life and art in its historical context, with a particular focus on the World War II experience of Japanese Americans on the West Coast. Her talk will provide a close look at Fujii's wartime diary, which has been called "the most detailed and informative" document of its kind and provides the basis for the majority of paintings in the current exhibition.
Takuichi Fujii:  A Japanese Path to Modern Art
Talk by Sandy Kita
As an immigrant from Japan, Fujii was Japanese not only in language but also in culture. Japanese culture offered a way of becoming a modern artist that embraced, not rejected, its traditional arts back to the Heian Period (794-1185). This talk concerns how one experience that Sandy Kita's Grandpa had in incarceration provided one step in his development towards a Japanese form of Abstract Expressionism.
---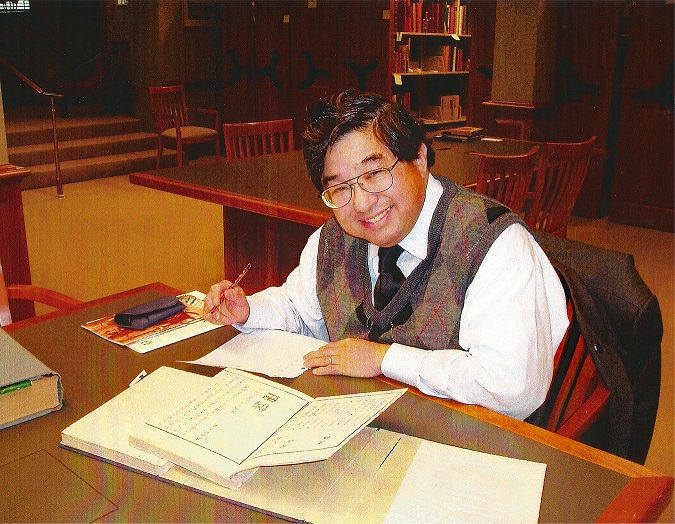 Barbara Johns is an art historian, curator, and author, with a doctorate in art history from the University of Washington. She was formerly the chief curator of the Tacoma Art Museum. She previously held curatorial positions at the Seattle Art Museum, where she also managed regional projects for the Archives of America Art. Following her museum work, she served as executive director of Pilchuck Glass School. As an independent scholar, her work in the past two decades has focused on Issei, or immigrant-generation Japanese American, artists. Her books include The Hope of Another Spring: Takuichi Fujii, Artist and Wartime Witness (2017); Signs of Home: The Paintings and Wartime Diary of Kamekichi Tokita (2011); Paul Horiuchi: East and West (2008), and most recently, Kenjiro Nomura, American Modernist (2021). She is the curator of Witness to Wartime: The Painted Diary of Takuichi Fujii, which opened at the Washington State History Museum in 2017 and is touring nationally until 2025.
Sandy Kita  (Ph.D., Univ. of Chicago, 1981) is Professor and Senior Scholar at Chatham University, Pittsburgh, PA.  He is the author of five books, 10 scholarly articles, and a dozen other publications. His The Last Tosa: Iwasa Katsumochi Matabei, Bridge to Ukiyo-e (Honolulu: University of Hawaii Press, 1999), won the Millard Meiss and Japan Foundation subventions and was nominated for the Charles Rufus Morey Award and twice for the Shimada Shujirō Prize.  He has curated over 60 exhibitions of Japanese prints, including those of the art museums of the universities of Maryland, Oregon, Virginia, Wisconsin, and Washington as well as Berea, Beloit, Union, and Chatham Colleges.   For his exhibition of the Japanese print collection of the Library of Congress published in The Floating World: Shadows, Dreams, and Substance (New York: Harry N. Abrams, Inc., Publishers, in association with the Library of Congress, 2001), he spoke at the Royal Academy of Arts, London. He has also been the Ellen Bayrd Weedon Lecturer, University of Virginia, Charlottesville, Virginia, and spoke yearly at the U.S. Department of State until he retired. In 1993, Dr. Kita was inducted into the Freshman Honor Society Phi Eta Sigma for the Distinguished Teaching of Undergraduates at the University of Pittsburgh and in 2001, became A Lily Center for Teaching Excellence Teaching Fellow at the University of Maryland, College Park, MD. With Shojo Honda, Chief Research Librarian in the Japanese Division of the Library of Congress, he translated the art diary of his grandfather, Takuichi Fujii, selections out of which appear in Barbara Johns' Hope for Another Spring (University of Washington Press, 2017).  He is presently writing a memoir of his grandfather.