A Panel Discussion Exploring the Collaboration Between the U.S., Japan and Israel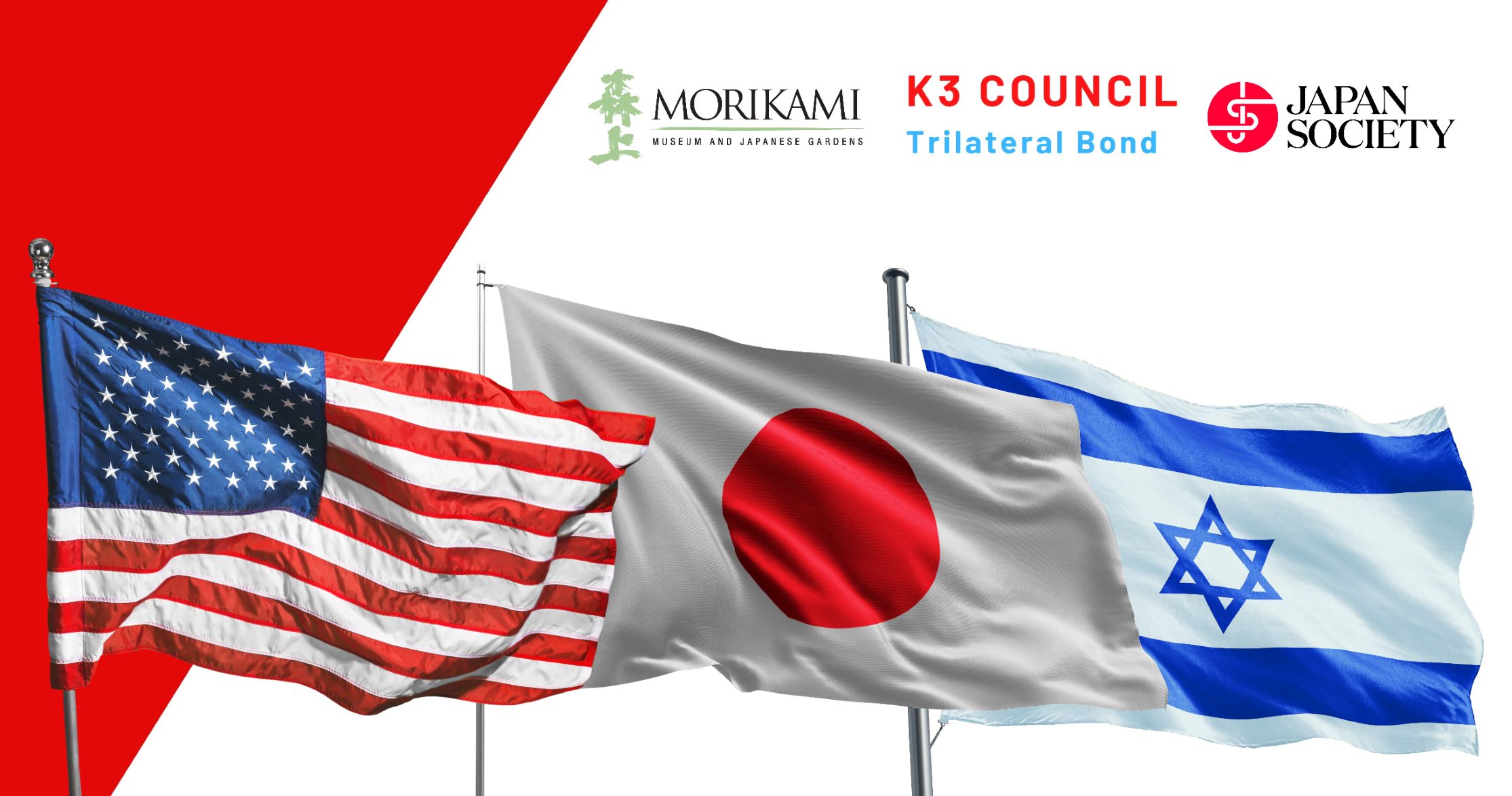 Thursday, January 11, 2024
Time: 7:00 pm (Registration starts at 6:45 pm)
Cost: $15 per person
Location: Morikami Theater
Advanced ticket sales are required.  Tickets will not be available at the door.
The U.S.-Japan bilateral alliance represents one of the strongest anchors of security, prosperity, and innovation in the world, and the two countries share strong relationships with like-minded countries in other key regions for enhanced national and economic security.
Climate change is driving a shift in the fundamental economics of the Middle East.  Gulf nations are actively exploring and investing in new sources of economic growth that can sustain their societies in a world that is no longer as dependent on fossil fuels.  The shift has opened a door for new collaborations between nations.
The U.S., Japan, and Israel share values, interests, and aspirations that can form the core of minilaterals and new structures of cooperation around technologies that have the potential to transform global markets and challenges.  These include alternative energy, quantum computing, AI, silicon biology, new materials, informatics, and many more.  K3 Council at Japan Society was launched to examine this partnership.
This program, jointly hosted between the Morikami Museum and Japanese Gardens and the K3 Council featuring experts from each nation, will take a closer look at the shifting terrain in the Middle East and how these three countries can collaborate more closely together and with other nations to achieve both regional and global goals.
---
Panel Discussion
Speakers:
Ted Deutch, CEO, American Jewish Committee (AJC)
Adv. Zvi Hauser, Of Counsel for the Japan Desk and The IL Hi-Tech Practice Group, Pearl Cohen; former Member of the Knesset and Former Chair of the Israel-Japan Parliamentary Friendship Group
Stephen Schneider, Director of International Affairs, American Israel Public Affairs Committee (AIPAC)
Jin Yamaguchi, Special Advisor to the Ministry of Economy, Trade and Industry, Japan
Moderator: Joshua W. Walker, Ph.D., President & CEO, Japan Society
This event is organized by the K3 Council at Japan Society and hosted at the Morikami Museum & Japanese Gardens.
---
Please know you are required to show a photo ID at check-in.
Our theater tends to be cold, so you may want a sweater or jacket with you.