Take a cinematic journey through Japan with the Morikami Film Series
Sponsored by JM Family Enterprises
---
A film by Mamoru Hosoda
Run Time: 122 mins.
Release Date: 2021
Rating: PG
Fantasy, Adventure, Anime, Romance, Musical
Sunday, December 11, 2022
Time: 11:00 am (Dubbed in English) | 2:00 pm (In Japanese, subtitled in English)
Cost: Members –  FREE for Membership Appreciation Weekend, limited tickets available.  Non-Members – $5 with paid museum admission
From the celebrated Academy Award®-nominated director Mamoru Hosoda and Studio Chizu, creators of Mirai, Wolf Children, Summer Wars, and more, comes a fantastical, heartfelt story of growing up in the age of social media.
Suzu is a shy, everyday high school student living in a rural village. For years, she has only been a shadow of herself. But when she enters "U", a massive virtual world, she escapes into her online persona as Belle, a gorgeous and globally-beloved singer. One day, her concert is interrupted by a monstrous creature chased by vigilantes. As their hunt escalates, Suzu embarks on an emotional and epic quest to uncover the identity of this mysterious "beast" and to discover her true self in a world where you can be anyone.
"The film's message is a beautiful one: to integrate our real-life vulnerabilities with the persona we project is to become all the more powerful."
– Simran Hans,  Observer (UK)
"A triumph of a release from All The Anime. An exhaustive, technically excellent, and beautifully presented package for one of Mamoru Hosoda's best films to date."
– Sam Inglis, HeyUGuys
"There's some amazing big-screen spectacle in this weird postmodern emo photo-love drama…"
– Peter Bradshaw, Guardian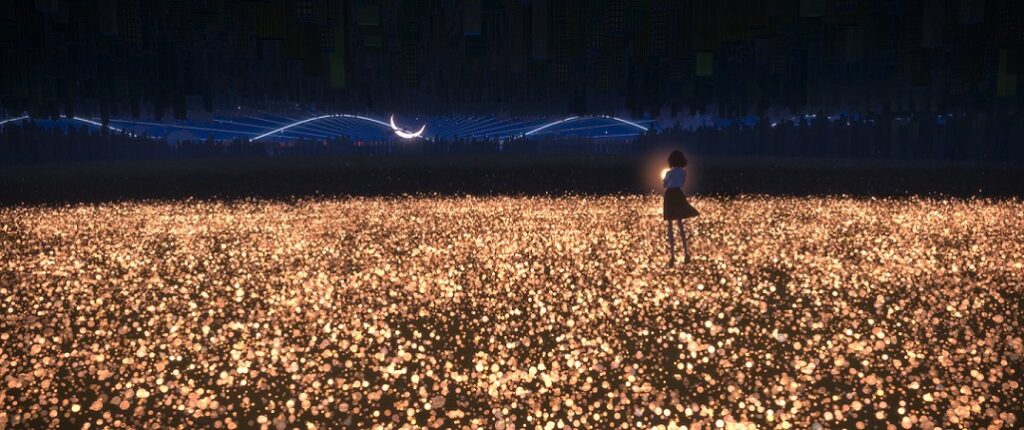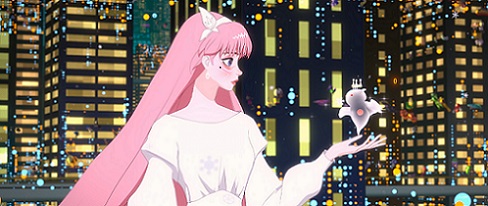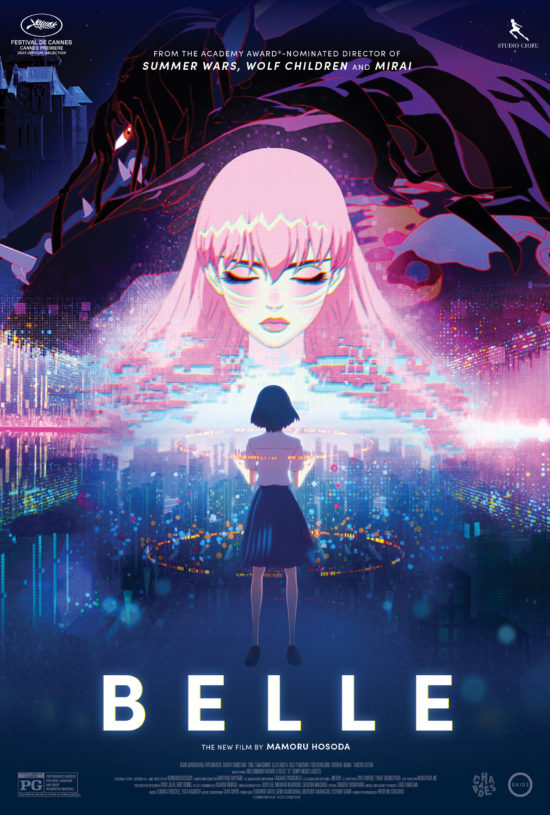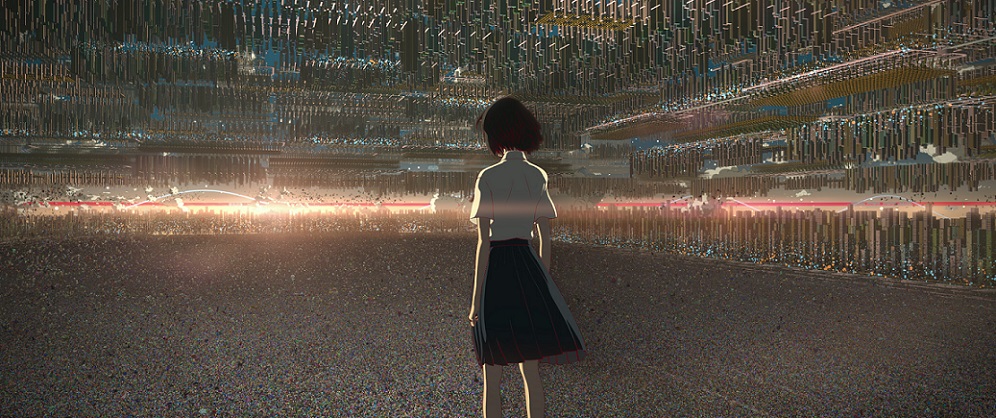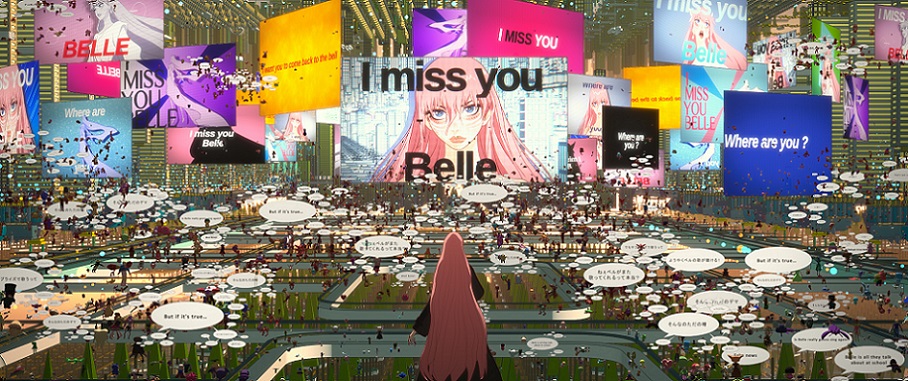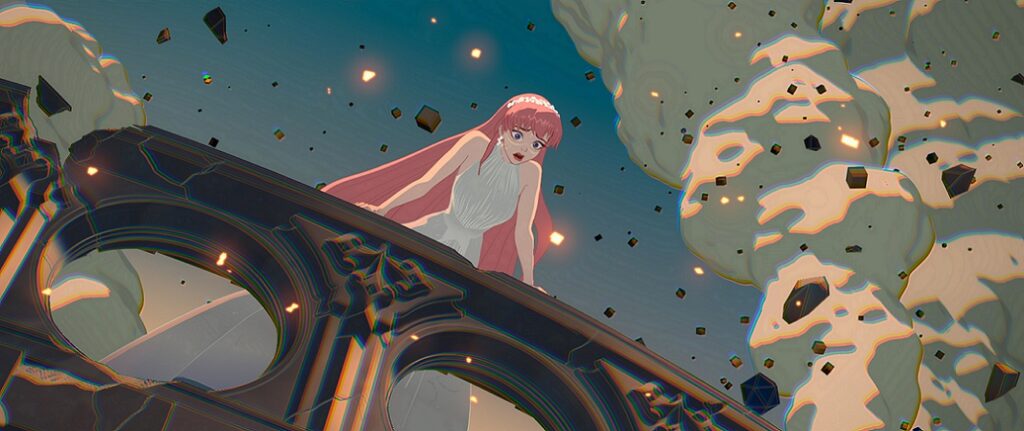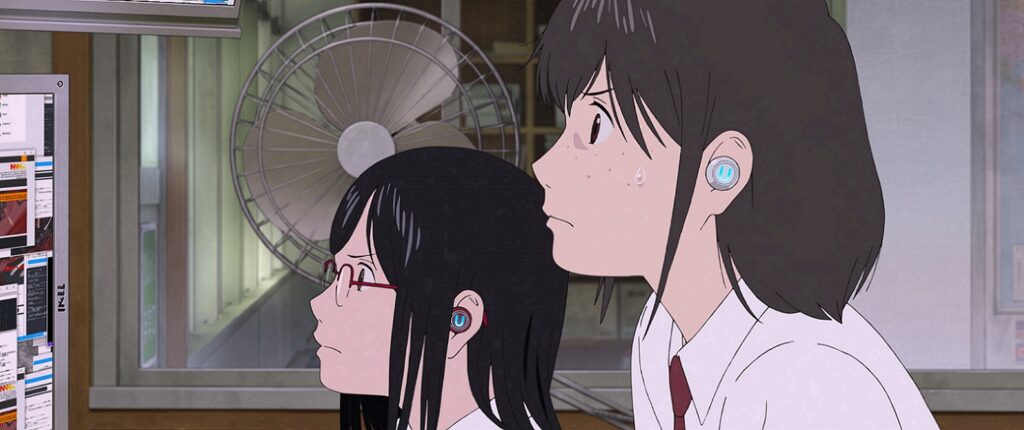 It tends to be cold in our theater.  You may want a sweater or a jacket with you.