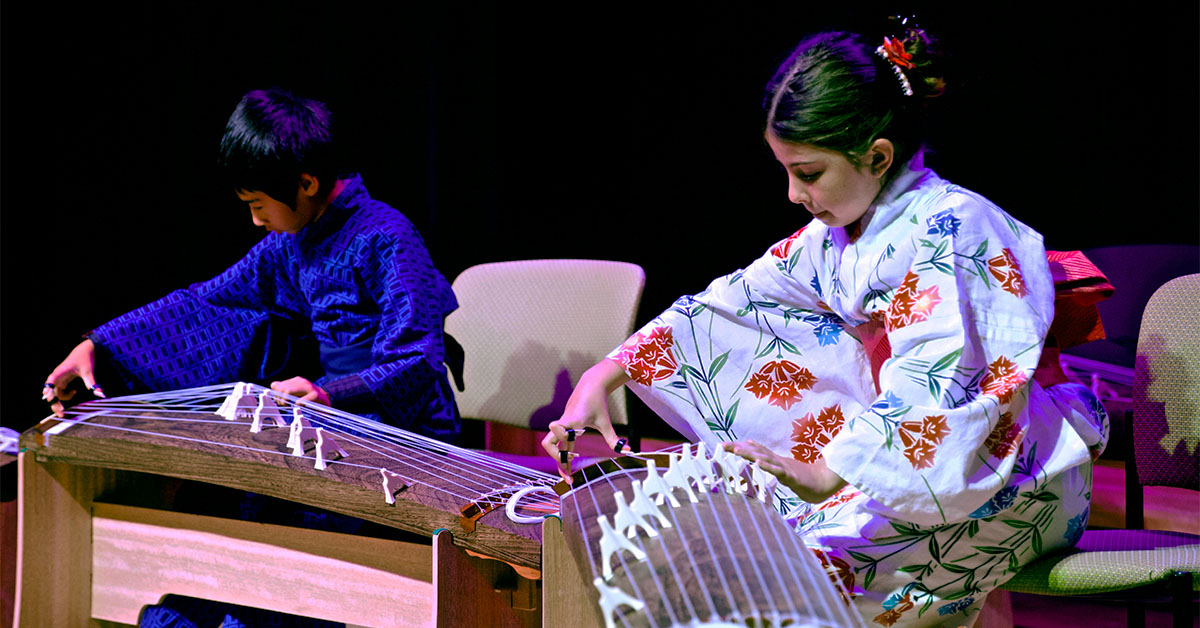 Guest Artist Workshops
Youth Summer Music & Culture Camp
(Grade 3rd – 12th) Campers will be immersed in Japanese culture participating in fun craft activities, Japanese cultural arts, and exciting music classes which include the 13-string koto (zither) and taiko drums, taught by professional musicians, Shirley Kazuyo Muramoto, Koto instructor and members from the Fushu Daiko Taiko group. All materials and Instruments that campers need are provided for their use at camp.
9:00AM, Monday, June 24, 2024
Morikami Museum & Japanese Gardens
Educational Programming
NEW Season Starts Today
All programs open for Registration and Ticket purchase(s).
The season runs from October of the present year through the summer of the following year. The season is available for registration and ticket purchases on August 1st every year.
10:00AM, Tuesday, October 1, 2024
Morikami Museum & Japanese Gardens