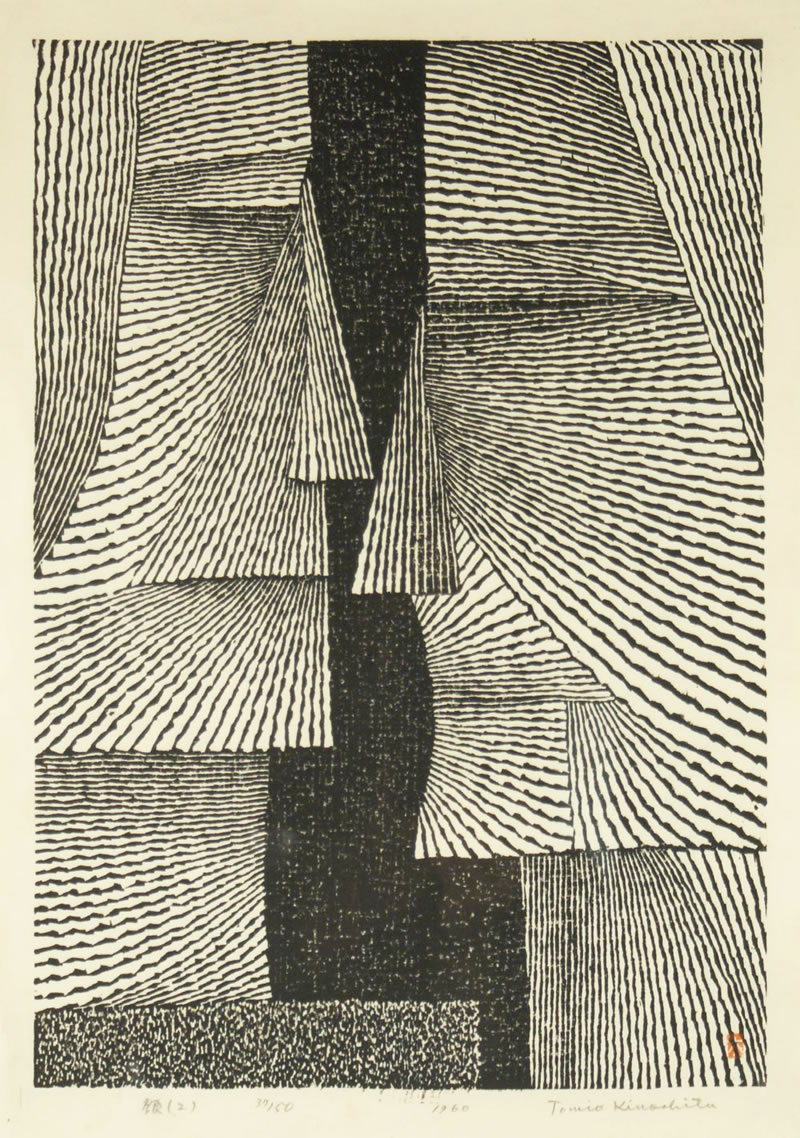 February 7, 2012 – May 6, 2012
From the Paul and Christine Meehan Collection
In the early 20th century, Japanese woodblock printmaking experienced a revival with the development of shin hanga, the 'modern print' movement, andsōsaku hanga, the 'creative print' movement. While shin hanga attempted to revive the techniques and subject matter of the centuries-old ukiyo-e tradition, which had reached its apogee in the 18th and 19th centuries, sōsaku hangareacted against it. The vibrant prints of beautiful women and picturesque landscapes of ukiyo-e and, later, shin hanga were the enterprise of a guild, carried out by several different craftsmen that included the designer-artist, wood carver, colorist, printer, and publisher. In contrast, sōsaku hanga artists controlled every aspect of their work from designing the image and carving the block, to inking and printing the paper. In comparison, their compositions were also much more expressive and abstract.
In the early 1950s, sōsaku hanga artists began producing works that reflected a more contemporary view of the world, resulting in a postwar print revival that looked with great intellectual introspection at contemporary Western art – a blending of East and West. Throughout the decades, these artists experimented with different materials and printmaking techniques, producing highly conceptual prints that gave a definitive nod to contemporary developments in European and American painting, from the abstract aesthetics of Wassily Kandinsky (1866 – 1944) to the expressionist drip paintings of Jackson Pollock (1912 – 1956). The exhibition at the Morikami Museum features over 60 prints that celebrate over 40 years of sosaku hanga masters from Kiyoshi Saitō (1907 – 1997) to Toko Shinoda (b. 1913), among many others.
Funding for this exhibition is made possible by The Henri and Tomoye Takahashi Charitable Foundation.