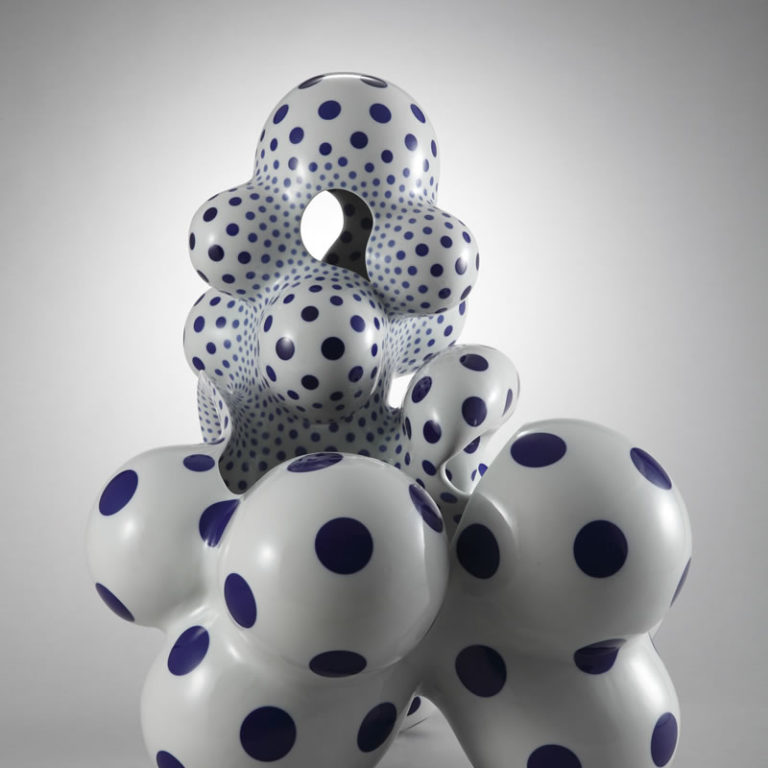 October 8 2013 – February 23, 2014
Contemporary Kōgei Styles in Japan brings together approximately 90 Kōgei-style artworks comprising ceramics, textiles, dolls, and works of metal, lacquer, wood, bamboo, and glass created by 40 of Japan's most influential and leading Kōgei artists of international renown. This exhibit is organized by the Agency for Cultural Affairs, Ministry of Foreign Affairs, Consulate General of Japan in Miami and Morikami Museum and Japanese Gardens with special collaboration from the Tokyo National Museum of Modern Art, All Nippon Airways Co., LTD., and Stella M. Holmes.
About Kōgei
Kōgei is an art that couples form and function, bringing beauty to everyday objects. As one Japan Times article explains it "Kōgei has often been translated into English as 'crafts,' and such works don't fit exactly into the category of fine arts in the West. Against this backdrop, they have been perceived as occupying a lower station than that granted "art."But in Japan they form a class of their own, as an applied art, with some masters honored by the government as living national treasures. Such handicrafts include ceramics, fine "urushi" lacquer designs, silk fabrics and more. Find out more on our blog.
Hear From the Artists
View our exhibit video including interviews with some of the artists, as well as some of the exhibit's organizers.