Morikami Film Series
Sponsored by The Rubens Family Foundation
A film by Takashi Miike
Run Time: 140 min.
Release Date: 2017
Rating: R for doing what samurai movies do, times 100.
In Japanese, with English subtitles.
Cursed with immortality, a highly skilled samurai in feudal Japan promises to help a young woman avenge the death of her parents. Their mission leads them into a bloody battle with a ruthless warrior and his band of master swordsmen. – IMDB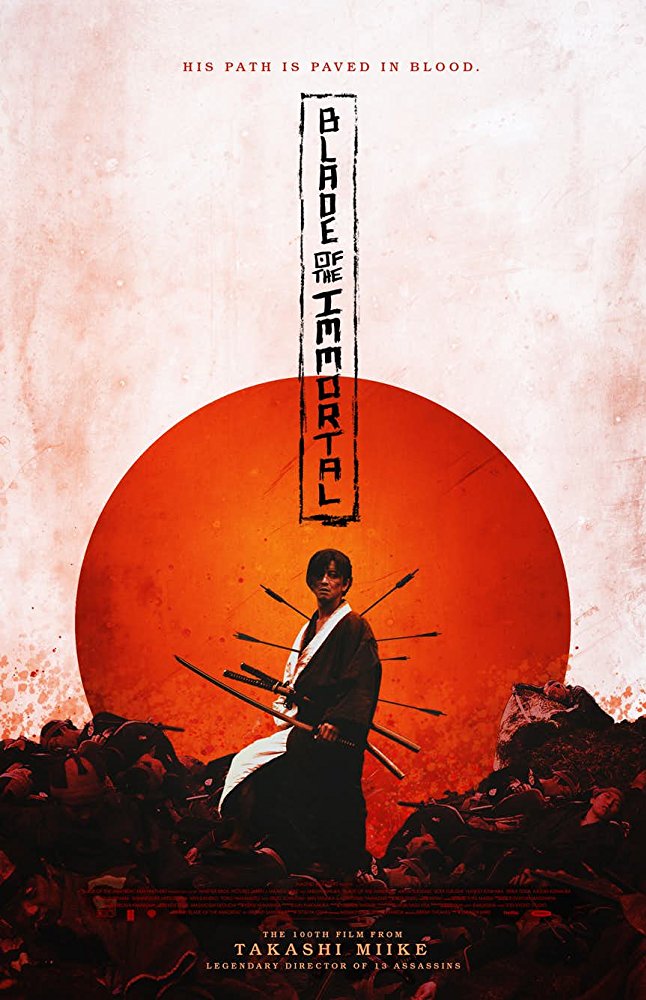 Our theater tends to be cold. You may want to bring with you a sweater or jacket.
Please note: Patrons under the age of 17 require an accompanying parent or guardian (age 21 or older) to attend R-rated performances. 25 years and under must also show ID for R-rated performances.