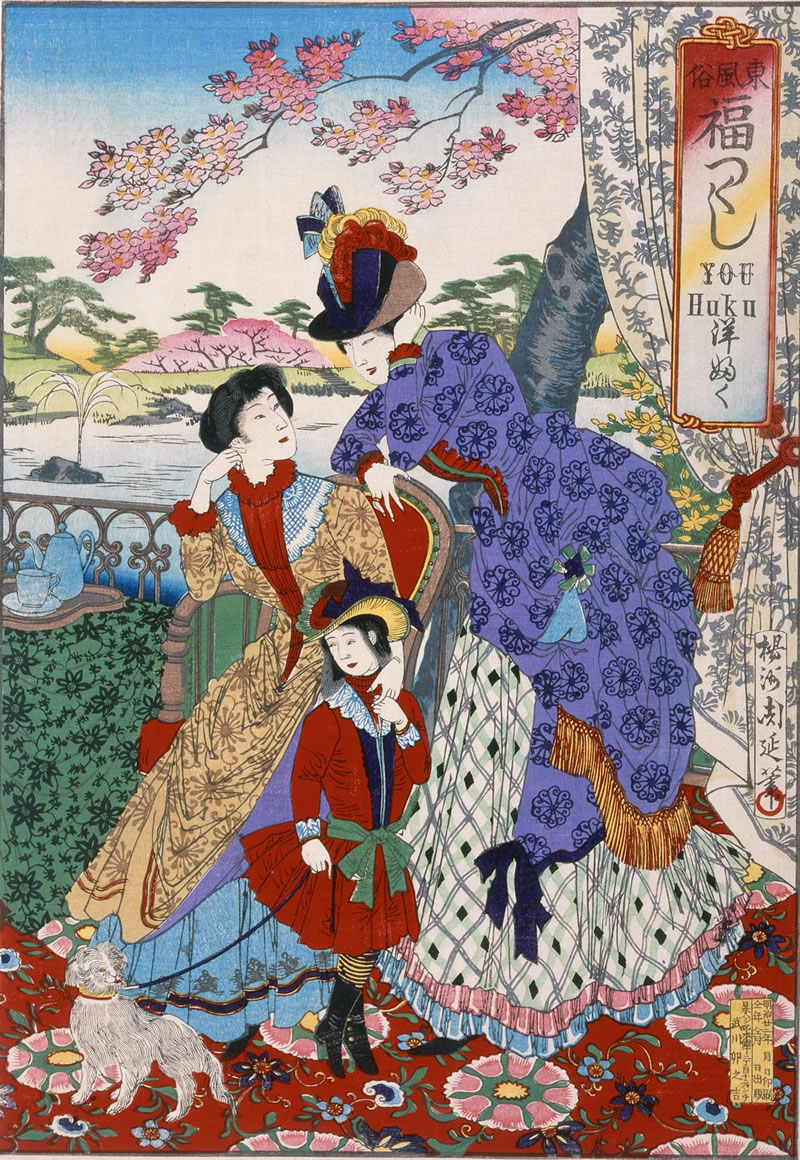 November 2, 2010 – February 20, 2011
Yōshū Chikanobu was one of the last great ukiyo-e print designers. He produced images of the kabuki stage, beautiful women (bijin-ga), and historical and legendary events. Chikanobu also illustrated murders and other sensational news of the day and chronicled the modernization of Japanese society in the late 19th century. The exhibition at Morikami, Modernity and Nostalgia, presents over 50 woodblock prints from this prolific artist on subjects ranging from customs and manners of Japanese women to the Sino-Japanese War to nostalgic representations of the recently ended feudalistic Edo Period (1600 – 1868). A series of prints for which the artist is well known imaginatively portrays the lifestyle of the Meiji Emperor and his family, depicting scenes Chikanobu never actually witnessed but was able to imbue with tremendous authority and veracity.
The exhibition was organized by the Ruth Chandler Williamson Gallery at Scripps College in Claremont, California, and is funded in part by the Henri and Tomoye Takahashi Charitable Foundation and the Mary Livingston Griggs and Mary Griggs Burke Foundation.